Contact Us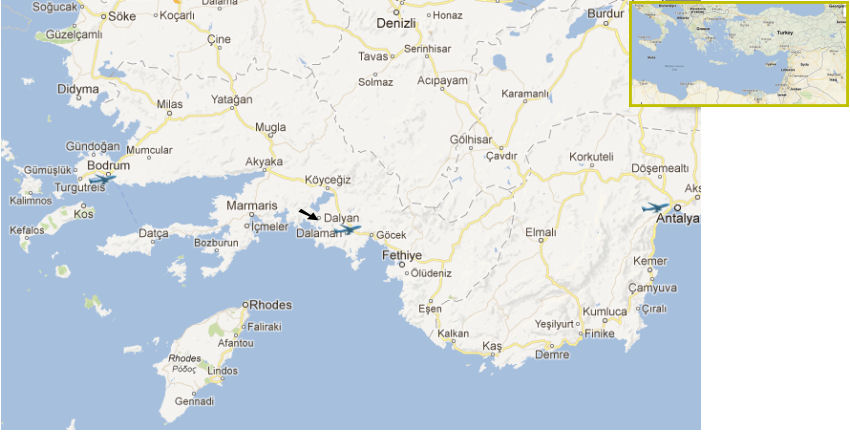 This map will show where Rosanna is located in Dalyan - the green arrow. Google earth has now been updated so you can see the large and small pool. It does show the position of the villa in relation to the Dalyan centre.
The villa address is Rosanna, King Villas, Kiydan Sokak, B Blok No 5, Dalyan, 48840, Ortaca, Mugla, Turkey
Click here to see a route from Rosanna to the centre where the mosque, restaurants, buses etc are. If you click again on the image it should show a larger image.